Upgrade Your Vaping Experience with the IORE LITE Replacement Pod by Eleaf
IORE LITE Replacement Pod by Eleaf is the perfect companion for your vaping experience. Designed with precision and crafted for performance, this replacement pod is a game-changer in the world of vaping. Say goodbye to the ordinary and embrace the extraordinary with the IORE LITE.
Taste your favourite e-liquids for the first time in their authentic form. You may enjoy every flavour profile and have an unmatched vaping experience thanks to the IORE LITE Replacement Pod, which increases the flavour profiles. Every puff is as rich and tasty as the first thanks to its cutting-edge technology, ensuring a wonderfully delightful experience every time.
With its sleek and compact design, the IORE LITE Replacement Pod by Eleaf is not only a feast for the senses but also a convenient and portable option for on-the-go vapers. Slip it into your pocket or bag effortlessly and enjoy vaping wherever and whenever you desire. Its user-friendly interface ensures a hassle-free experience, making it perfect for both beginners and seasoned vapers alike.
Designed for durability, the IORE LITE Replacement Pod by Eleaf is built to last. Constructed with high-quality materials, it withstands the test of time, ensuring you get the most out of your vaping sessions. Its reliable performance guarantees a consistent and satisfying vape, allowing you to relax and unwind with ease.
Upgrade your vaping game with theIORE LITE Replacement Pod by Eleaf. Elevate your senses, embrace the convenience, and indulge in an exceptional vaping journey. Don't settle for the ordinary; choose the extraordinary. Experience the IORE LITE today!
Shop now at Vape Riyadh and embark on an unforgettable vaping adventure.
IORE LITE Replacement Pod by Eleaf Features:
E-Liquid capacity of 1.6ml
1.2ohm resistance
Kanthal pre-installed coil
Perfect for mouth-to-lung vaping
Provide up to 3000 puffs
Check out all Eleaf products, Click here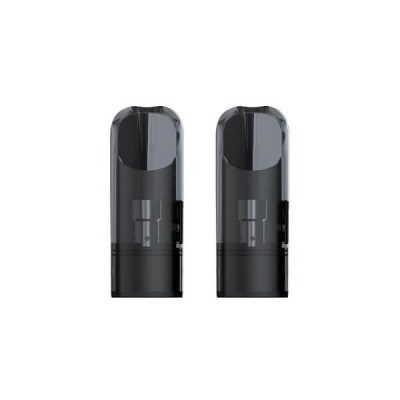 About Eleaf 
Eleaf is a renowned name in the vaping industry, known for its innovative and high-quality vaping products. With a strong commitment to excellence and customer satisfaction, Eleaf has been at the forefront of designing and manufacturing cutting-edge devices that cater to the needs and preferences of vapers worldwide.
With a team of passionate engineers and designers, Eleaf continues to push the boundaries of vaping technology, delivering products that not only meet but exceed expectations. From powerful mods to sleek and portable pod systems, Eleaf offers a diverse range of devices to suit every vaping style and preference.
Eleaf stands out for its persistent commitment to producing goods that offer a superior vaping experience. Performance, flavour, and usability are carefully considered when designing each gadget. Eleaf has the ideal option to improve your vaping experience, regardless of whether you're a novice or an experienced user.
Eleaf also places a strong emphasis on dependability and safety. To ensure that every product satisfies the highest industry standards, it goes through stringent quality control procedures. You may vape with Eleaf knowing that you're using a renowned and trustworthy brand.
Explore Eleaf's universe and take a look at how technology, design, and performance come together to create the perfect product. Eleaf offers a wide variety of products to meet all of your vaping needs, from the recognisable iStick series to the ground-breaking Tance Max pod system. Seize a world of flavour, happiness, and delight by embracing the future of vaping with Eleaf.