The colossal variety of brands available at Vape Riyadh, especially the variants of NZ Vape, could be too much for someone who is new to vaping. Although NZ Vape is one of the most dependable brands, there are many more popular brands to choose from. Despite the fact that not all of the products offered by NZ Vape are huge hits, they have a long history of creating high-quality goods. In reality, every vape brand must have had its highs and lows, and some of them rise to the forefront by creating their most notable successes while also manufacturing a string of high-quality vape products, as is the case with NZ Vape.
    Some of their noteworthy NZ Vape variants include:
1. Hikareti Apple :
The online shop for Vape Riyadh sells a quality combination of tropical tobacco that replicates the complex flavours of a real cigarette. Veteran smokers look for the optimum balance of subtle coconut sweetness, smooth but forceful throat punch, and natural woody undertone, and all three are present here in this mouth-watering variant from NZ Vape. 
2. Premium Red :
With its sweet caramel flavour and undertone, Premium Red e-liquid by NZ Vape from the vape store in Riyadh has become quite well-known. Our flavour combination accurately mimics the powerful tobacco flavour of Duke cigarettes, which will appeal to all smokers. Unlike some other brands, NZ Vape's Premium Red e-liquid won't leave you with an unpleasant aftertaste.
3. Royale Vape :
One of the most sought-after e-juice by NZ Vape is Port Royal tobacco, which has been combined with the flavours of rum and red wine. This e-juice, provided by the online retailer Vape Riyadh, will provide you with the same cosy, reassuring, and relaxing vaping sensation as smoking.
Are Bystanders At Risk From E-Cigarette Vapour? 
Since smoking is illegal in many nations, it should be quite obvious that secondhand smoke exposure in enclosed public areas and workplaces is hazardous. Since these rules also apply to vaping, institutions may create their own rules for the use of e-cigarette devices on their property. 
E-cigarette liquid often contains flavours as well as propylene glycol, glycerine, and nicotine. Contrary to cigarettes, the NZ Vape sold by the Vape Riyadh online store only produces aerosols that are inhaled; it does not release any harmful smoke into the atmosphere. 
According to various health organisations, there are no recognised health risks associated with passive vaping. But these organisations have recommended people with asthma and other respiratory illnesses to avoid smoking by all means and to make changes as necessary when seeking to set their own policy on the use of e-cigarettes. 
How Can I Choose The Ideal Vape Juice From Vape Riyadh?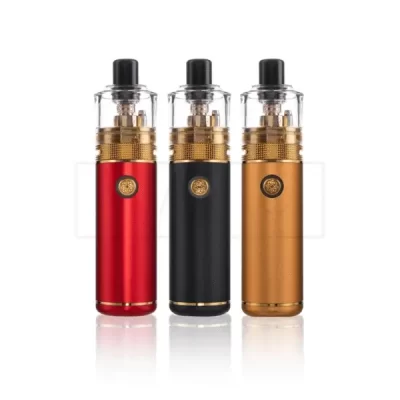 Choosing the right vape juice, on the other hand, can be difficult. With thousands of distinct vape flavours and hundreds of e-liquid manufacturers available today, picking a flavour from Vape Riyadh's online store that you'll actually enjoy may appear challenging. It is not limited to e-juice flavours. There are various nicotine doses and PG/VG ratios to choose from. This may be perplexing to a new vaper who is unfamiliar with the concept of vape juice. To make things easier, check out the incredible flavours of e-juices from the NZ Vape brand, which are available in a variety of exotic flavours to tantalise the palate.