Have you been thinking about buying e-juices and vape kits from the best vape brand in Riyadh? Well, you are not alone, as millions of vapers want to genuinely experience a phenomenal vape experience by using the vape essentials from the best vape brand in Riyadh.  There are a plethora of vape items that are excellent for first-time vapers and people wanting a portable device that provides a superior vaping experience for less money. Even though many e-liquid companies maintain that their services are superior and their goods are of the highest quality, only a handful of these companies make an effort to provide the best. As a result, Riyadh's best vape brand, The Nasty Vape, is now giving you the ultimate opportunity to experience an amazing vaping experience at reasonable price points.
The Top Three Most Popular Flavours Offered By Nasty Vape, A.K.A The Best Vape Brand In Riyadh: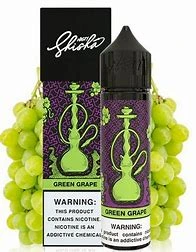 Nasty Juice has created a fruity and crisp one-note flavour combination named Green Grape e-juice. A grape flavour that is both crisp and bitter with sweet nuances throughout the whole vaping experience. This is one of the variants that has transformed the popularity of Nasty Vape as the best vape brand.   Using MTL (Mouth to Lung) devices, Green Grape e-juice 50% VG is best for creating subtle clouds with a strong taste. In 10ml bottles with a dose of 10mg or 20mg nicotine salt, in addition to salt nicotine. E-liquids that contain regular nicotine produce a harder throat hit than those with salt nicotine.
The Lemon Mint e-liquid from Vape Riyadh is a unique citrus-mint combination. On the inhale, a sharp, icy mint greets you, followed by a tart, fresh lemon for a unique e-liquid that is perfect for vapers who prefer sharp flavours. It comes in 10ml bottles with either a 10mg or 20mg concentration of salt nicotine. The softer throat hit of e-liquids with salt nicotine is due to its salt content. The Lemon Mint has a separate fan base and has transformed Nasty as one of the best vape brands used by vape aficionados in Riyadh.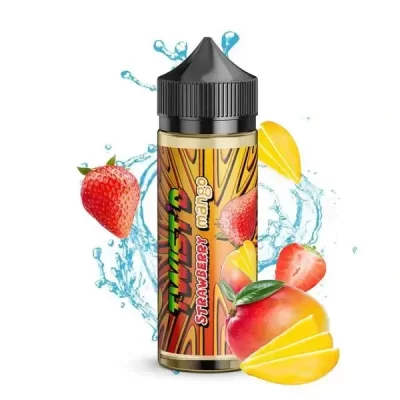 Nasty Juice Liquids Strawberry Mango Cush Man E-Liquid 50ml is one of the best strawberry and mango-flavoured e-liquid juices out there. With a hint of mint that's typical of Malaysian e-liquids, this distinctive e-juice has a pleasant aroma. The Typical fruit flavour of Strawberry Cush Man 50ml short-fill e-liquid will make a drastic impact on your palate and the flavour will undoubtedly make its presence among your favourite flavours. You'll enjoy a mild and tasty vaping experience with strawberry, mint, mango, and other flavours. Sub-ohm setups and devices are the best for vaping 50ml of strawberry Cush Man with a VG percentage of 70% and nicotine. If you want to vape nicotine from the best vape brand in Riyadh, we highly recommend adding a 10ml nic shot of your choice by Nasty.
ONE LAST THOUGHT
The vape market in KSA was expanded by brands that rapidly met the needs and desires of vape enthusiasts. With Nasty Vape at the helm of affairs in expanding the vape industry, all efforts are being made in an effort to draw in more customers who wish to have a thrilling vaping experience. The flavours of Nasty Vape, one of Riyadh's most popular and best vape brands, have indeed grown into a renowned and trustworthy vaping brand with global appeal over the years.