Black Ice by Cambridge Labs Salt Nic
Are you on the hunt for an exceptional vaping experience that will leave you feeling refreshed and satisfied? Look no further than Black Ice by Cambridge Labs Salt Nic. Let me tell you, this product is a game-changer in the world of e-liquids. I've had the pleasure of exploring this delightful concoction, and I must say, it's one of the most impressive vaping options I've come across in a long time.
A Flavourful Journey : Black Ice by Cambridge Labs Salt Nic
Let's talk about the star of the show—the flavor. Black Ice offers an incredibly refreshing combination of blackcurrant and menthol. From the moment you take your first puff, your taste buds are transported to a realm of pure bliss. The sweetness of the blackcurrant is perfectly balanced with a cooling menthol sensation, creating an invigorating blend that will keep you coming back for more.
Unlike other e-liquids that tend to have an artificial taste, Black Ice by Cambridge Labs Salt Nic delivers a natural and authentic flavor profile. You won't find any cloying or overwhelming notes here. Instead, you'll be greeted by a smooth and well-rounded taste that will leave you craving your next hit.
Smooth and Satisfying Vaping Experience
Apart from its exceptional flavor, Black Ice by Cambridge Labs Salt Nic offers a vaping experience that is truly second to none. The e-liquid is crafted with precision, ensuring a consistent and satisfying vape every single time. The throat hit is mild yet present, giving you a gentle reminder that you're enjoying a premium product.
I've found that some e-liquids can be harsh on the throat, leaving you with an unpleasant sensation. However, with Black Ice, you'll experience a smooth inhale and exhale that glides effortlessly across your palate. It's like a breath of fresh air, quite literally!
Unmatched Vapor Production
One aspect of Black Ice that truly sets it apart from the competition is its remarkable vapor production. If you enjoy creating impressive clouds of vapor, you'll be delighted with this e-liquid. Even with just a few puffs, you'll witness dense and voluminous plumes that add an extra layer of satisfaction to your vaping experience.
Long-Lasting and Reliable
Now, let's talk about longevity. One of the frustrations that many vapers face is having to constantly refill their tanks or pods. However, with Black Ice, you can bid farewell to such worries. This e-liquid is designed to last, allowing you to enjoy your vaping sessions without interruptions.
I've also been impressed by the reliability of Black Ice by Cambridge Labs Salt Nic. Some e-liquids tend to lose their flavor and effectiveness over time, but this is not the case with Black Ice. It maintains its delicious taste and performance throughout the entire bottle, providing a consistent and enjoyable experience from start to finish.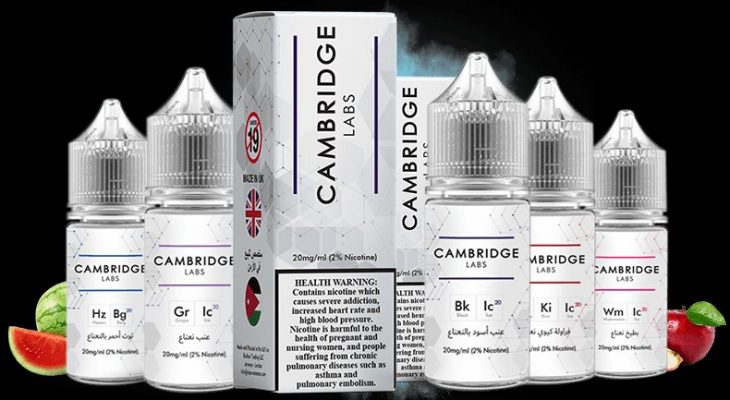 Pros:
Refreshing and well-balanced flavor combination of blackcurrant and menthol.
Smooth and satisfying vaping experience with a mild throat hit.
Impressive vapor production that creates dense and voluminous clouds.
Cons:
Limited availability of flavors may not cater to all preferences.
In conclusion, Black Ice by Cambridge Labs Salt Nic is a top-notch e-liquid that delivers on its promises. From its mouthwatering flavor to its smooth inhale and exhale, this product truly stands out in the vast sea of vaping options. Whether you're a seasoned vaper or just starting your journey, Black Ice is worth a try. So go ahead, indulge in the invigorating sensation and let Black Ice take your vaping experience to new heights.